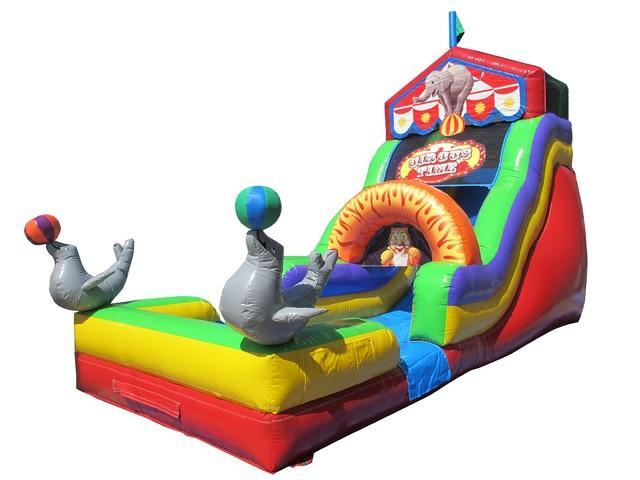 Circus fun Water Slide with Pool




$175.00

Customer Pick Up / $250 Delivery



$250 delivered includes set-up and take-away. $175 customer pick-up, must pick up and return to our DeSoto store.
Pick-up hours for Saturday rentals are from

8am-11am/ return Sunday morning from 7am-9am.
Pick-up hours for Sunday rentals are from

11am-1pm/ drop-off Monday morning from 9am-10am.


Customer pick-ups from Monday-Thurs by appointment.
No customer pick-ups for Friday rentals unless it will be a 2-day rental to include Saturday.
This unit takes 2 blowers to blow up.